As time has moved on (as of this writing IBM AntiVirus has now been discontinued for nearly a year) some of the offers previously available to disenfranchised owners of IBM AntiVirus have now expired.

While the substantial discount offers to IBMAV users from the makers of Dr. Solomon's FindVirus expired as of 2/15/99, Symantec (makers of Norton AntiVirus) still has some offers on
the table:


---





DOWNLOAD NORTON ANTI-VIRUS 4.0 FREE




Symantec currently provides two options to users of IBM AntiVirus:
A full version of NAV 4.0 available for immediate
download online for FREE, or


A full version of NAV 5.0 available on CD for $9.95
For details on the above offers click the link above


---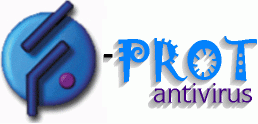 Another good (and free) option as far as quality virus protection for those without acute DOSophobia is F-Prot. The DOS version of
F-Prot (which also includes a Windows app for coverage against Word Macro virii) is available to individual users completely free of charge and provides excellent coverage comparable to more widely known commercial products.






DOWNLOAD F-PROT ANTIVIRUS FREE